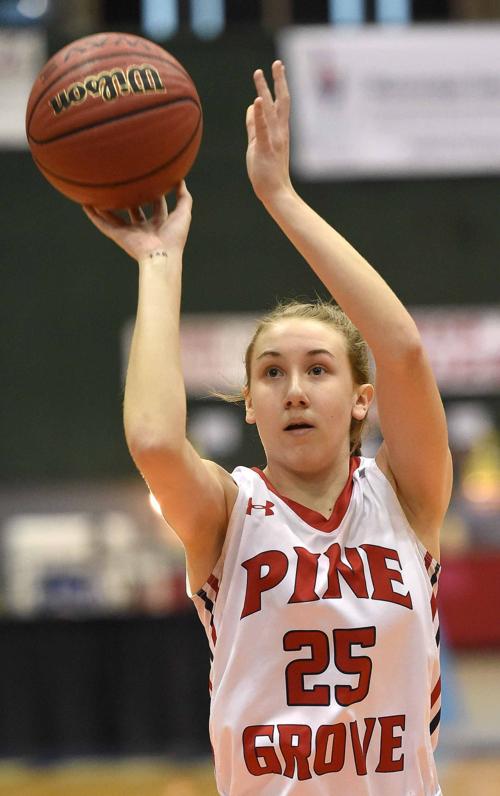 Loren Elliot quietly goes about the business of basketball, which seems to be the perfect persona for her situation.
Pine Grove High School (Division 1A) is located in Ripley, MS and yet they have artfully sculpted a girls basketball dynasty. Pulling off a Three Peat by winning the last three Mississippi Girls 1A State titles; Pine Grove has established themselves as a small school powerhouse in Northeast Mississippi.
Loren Elliot leads this merry band of ballers.. The 5'9 Guard is a huge stat line player for the PG Panthers. Though when you watch them play she does everything but out shine her teammates.
She leads by example on the court. She lets her teammates get involved in the game early while simply letting the game come to her. Whenever there is a play to be made, it seems she is always around the play or the ball.
Since her first full season as a varsity player (8th grade) she has averaged double digits in points. Currently (2019-2020 season at the time of print) Loren is averaging 23 ppg. She should go well over the 2500 point mark for her career this season (currently at 1966 point to date).
Loren's Stat Line reads as follows: 1966 points; 629 rebounds; 120 assist; 226 steals with a career won/loss record of 117-24. Twelve of those loses came in her eight grade year. With the wins, points and state titles still counting, Loren could graduate high school as one of Mississippi's great all time champions. Go Loren...Go Panthers
You can follow Leslie on Twitter, Facebook and Instagram @deltareport1